---
---
Jezebel
Posts: 2810
Joined: Thu Sep 14, 2017 5:32 pm
Location: The wilds of Surrey
Hope you're back on your feet soon, old chap.
---
Hasty Harlot
Posts: 517
Joined: Fri Sep 15, 2017 8:55 am
Location: Newcastle
---
Gaynor
Posts: 1787
Joined: Tue Sep 12, 2017 7:05 pm
Location: I'm in the phone box, the one across the hall
You can still paint lying down, those Tibetans could be finished in 2 weeks.
Turning Gold into Lead
---
Jezebel
Posts: 2810
Joined: Thu Sep 14, 2017 5:32 pm
Location: The wilds of Surrey
Indeed. Didn't stop Michelangelo painting that Pristine Chapel, did it?

Of course, he did have those other three turtles helping him.
---
Tough lying on your back when you are a turtle.
---
Gaynor
Posts: 1850
Joined: Tue Sep 12, 2017 8:26 pm
Mostly rules this week. Warlords of Erehwon will be unwrapped on Sunday and Warhammer English Civil War arrived today.
---
Gaynor
Posts: 1787
Joined: Tue Sep 12, 2017 7:05 pm
Location: I'm in the phone box, the one across the hall
Some very nice people at Ayton gave me a Foundry voucher and I've just received my heart's desire, Victorian civilians - ladies, armed scrotes and various bobbies: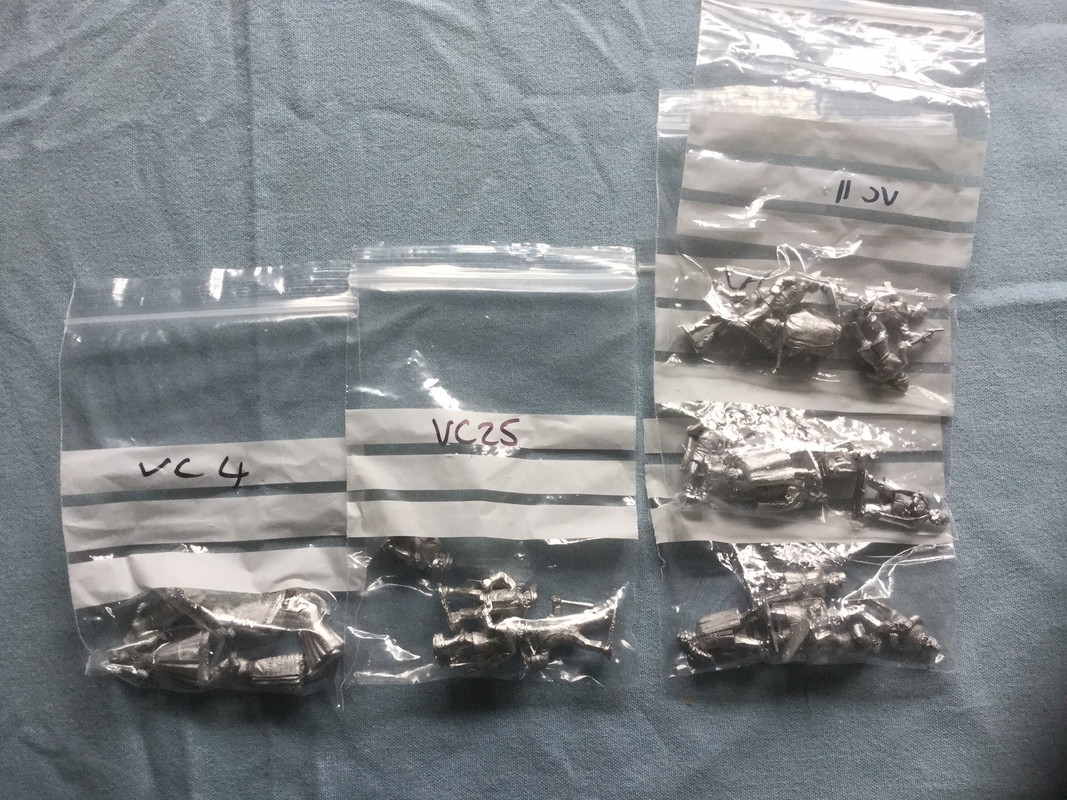 Thank you
Turning Gold into Lead
---
Hasty Harlot
Posts: 517
Joined: Fri Sep 15, 2017 8:55 am
Location: Newcastle
---