Thanks, Paul, I'm looking forward to it! I thought about getting the starter, but then decided to get some other Gangs and Mobs that we're on sale. A bit more expensive, but I got more figures.
---
They only do each starter for a limited period and then retire the scenery in it IIRC.
---
Yeah, so I believe. The main reason I got it was because Jamie has enough Sarissa kit to cover a 6x4 in Roman themed buildings already.
---
My first gang members. I think I've posted the picture of them before but what the heck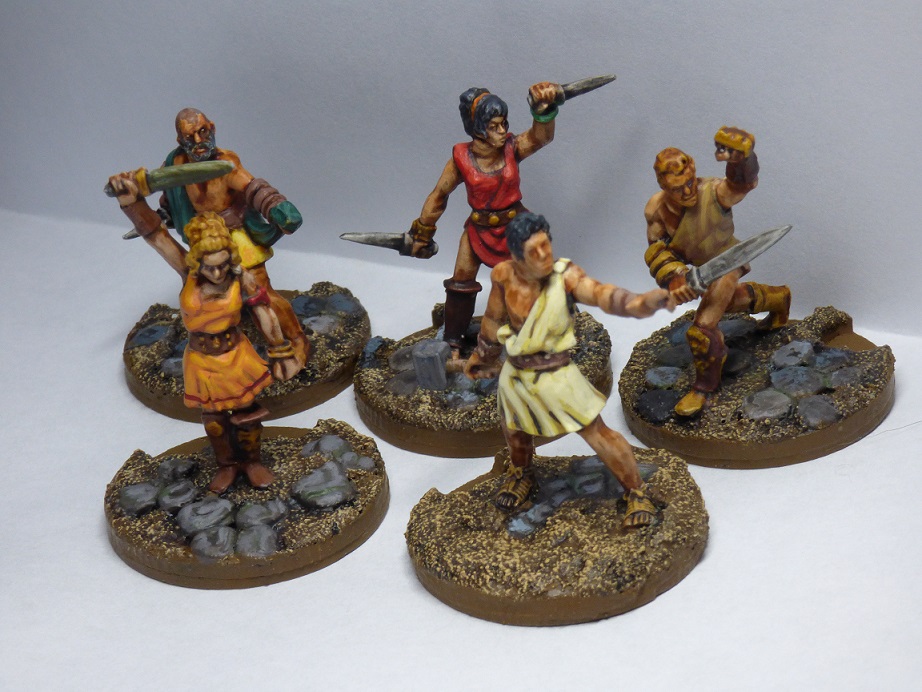 ---
Those are very nice Paul!
---
They'd look better on dodecagonal bases.
---
PurpleBot
Posts: 736
Joined: Wed Sep 13, 2017 9:39 am
Romans should be on square bases.
---
EB! Cleanup required in aisle 4.
---
Jezebel
Posts: 2345
Joined: Sun Sep 10, 2017 10:32 pm
Location: Lincoln
Contact:
Romans bases should be custom cut into a chequerboard fashion
---
PurpleBot
Posts: 736
Joined: Wed Sep 13, 2017 9:39 am
---